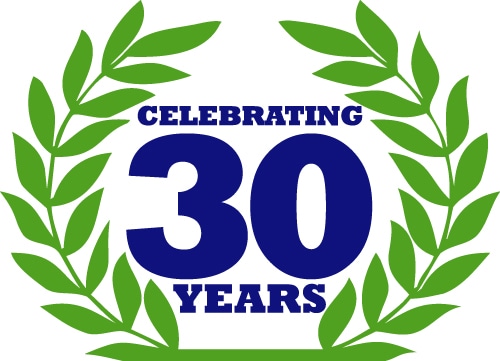 1984-2014, Celebrating 30 Years Driven by Excellence
Gerry Frenze founded Delaware Express with a partner in 1984, when he was a student
at the University of Delaware. He is an entrepreneur in the true sense of the word.
In 2014, Delaware Express is celebrating 30 years in business as a full service ground transportation company. On time, safe, reliable and comfortable. We take you where you want to go in our airport shuttles, town cars, executive vans, limousines and motor coaches all equipped with VIP amenities.
For your next trip, we have several vehicles to choose from, starting with our 6 passenger caravans all the way up to the 56 passenger deluxe motor coaches – we have the perfect vehicle for any occasion – limousines, town cars, SUVs and Mercedes Vans.
With more than 100 dedicated drivers, supported by professional dispatch, safety, customer service and maintenance teams, Delaware Express has grown to be the
largest and most trusted ground transportation provider in the area. Our experts can help you with tickets, seating, hotels, tour guides and more.
Our "Traveling for Dollars" fundraising program is an easy, effective way for you to raise money for your favorite charity or event while treating your supporters to a great trip to a show, ballgame or historical site.
Delaware Express has the most trusted drivers in the industry with the highest safety rating from the NCAA – the Federal Government including the Department of Defense –
and the Transportation Safety Exchange, the recognized gold standard for safety excellence in the ground transportation industry.
Many of our state-of-the-art motor coaches are equipped with 3 point seat belts, electric outlets and kitchen galleys. All of our coaches are wifi equipped, have satellite tv/radio, dvd players and restrooms.
Delaware Express also has "a new model 2013 wheel chair lift motor coach – the only one in the area, as well as two handicapped-accessible vans.
Gerry has led the company through the many challenges and changes in technology.
After the 911 attack on the World Trade Center, Gerry decided to diversify the business to include motor coach bus service. Delaware Express now has a 75 vehicle fleet that transports travelers to many business and leisure destinations all across the country.
As a member of the GO Airport Shuttle network – the world's largest door-to-door airport shuttle company – Delaware Express has expanded to offer regional services
to Philadelphia International Airport and Baltimore-Washington International Airport,
as well as New York City airports. Now, you can reserve a shuttle at the destination and arrival points of your trip in more than 42 cities nationwide.
The Delaware Express team enjoys a great working relationship with staff members at area hotels and businesses. They depend on the company to transport their guests and visitors to and from the airport and to other destinations while they are in the area.
Through his leadership, Delaware Express has become the "official transportation partner" of the University of Delaware, Wilmington University, Blue Rocks, 87ers, Camden River Sharks, Philadelphia Soul and Philadelphia Union.
Gerry is a strong supporter of business, non-profit and community activities, especially the American Cancer Society. At the age of 19, just before he started Delaware Express,
Gerry was diagnosed with a rare form of cancer and treated at the National Institute of Health (NIH) for two years before going into remission. The situation changed his life, encouraged him to take the risk of starting a business and taught him to make the most of every day.
Please be sure to visit www.delexpress.com/ and sign up for our newsletters.
We are also on Facebook, where you will find specials not available anywhere else!