Delaware Express Award Winning Service
We are extremely proud to be active in area associations and organizations.
Delaware Express is successful due to the leadership of our President Gerry Frenze.  He has extensive knowledge of the ground transportation business and has a personal commitment to give back to the community we serve.
He has taken a leadership role in many organizations through his volunteer efforts.  He also encourages members of the Delaware Express team to be active supporters in many area business and professional organizations.
Here are some of the awards we have gratefully accepted on behalf of our hard-working team: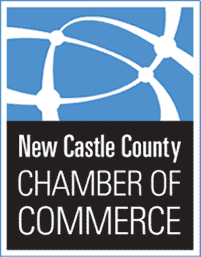 2014 New Castle County Chamber Entrepreneur of the Year Award
Gerry Frenze was recognized for his entrepreneurial skills leading the Delaware Express team for 30 years.
He has managed the company through the many challenges and changes in technology to remain the largest ground transportation company in Delaware.
After the 911 attack on the World Trade Center, Gerry was forced to diversify the business to include town car and motor coach bus service, in addition to the airport shuttle business.
A few years ago, Delaware Express joined the national GO Airport Shuttle network.  Travelers can now reserve their ground transportation service at both the destination and arrival points.  When travelers arrive at Philadelphia or Baltimore airports, Delaware Express is the GO network company that takes them to their final destination.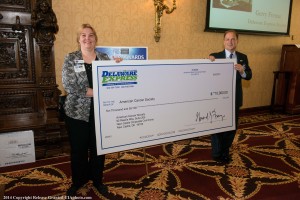 Attendees at the Awards Luncheon were surprised when Gerry presented a check for $10,000 to the American Cancer Society.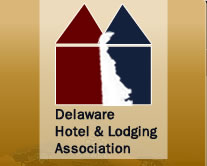 2012 Delaware Hotel Motel Lodging Association Allied Member of the Year 
 This honor is given to the Allied/Associate Member who has made the most meaningful contribution to the Delaware Hotel & Lodging Association through participation in Association functions, community service and industry initiatives.
Delaware Express enjoys a great working relationship with area hotels and businesses.  They depend on the company to transport their guests and visitors to and from the airport and to other destinations while they are in the area.
Delaware Hotel Motel Lodging Association Mission Statement
Building a community and setting standards of expectations by bringing together the hospitality industry and the private sector to achieve common goals.
Serve as a resource center to inform and advise the business community of current events affecting our industry.
Create a collective force to provide training and education.
A forum where the industry can exchange views and network.
A political voice to keep elected officials aware of the industries positions on legislative actions and needs.

2012 American Cancer Society – Hometown Hero Award
Gerry Frenze was recognized as a Hometown Hero in 2012.  He continues to serve as a "Road to Recovery" volunteer, transporting cancer patients to treatment several times a week.
Prior to founding Delaware Express in 1984, Gerry struggled with some health issues and continues to dedicate himself to helping others.

2012 Make-A-Wish Mid-Atlantic  – Community Constellation Award
Our Mission: We grant the wishes of children with life-threatening medical conditions to enrich the human experience with hope, strength and joy. Visit www.wish.org to learn more.