Environmentally-Friendly Transportation May Surprise You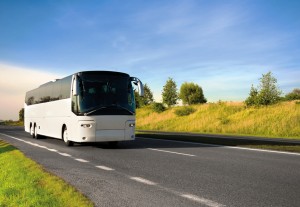 For many companies, sending employees to conferences out of town can be costly. Between airfare and local transportation, the budget is already strained, and that doesn't even take into account hotel accommodations. Fortunately, there are other transportation services available. Charter bus rentals are able to take large groups to special events, and often provide local transportation in addition to the interstate travel. For easy travel, consider chartering a bus for the next corporate conference.
One of the biggest advantages of charter bus rentals is the local travel. Once the group has arrived at its destination, a motorcoach can be used to tour the city, go out to eat, or simply to travel from accommodations to the event itself. Some charter bus drivers are even able to recommend restaurants and activities in the destination city.
In addition to being convenient and cost effective, charter bus rentals are good for the environment. When compared to other automobiles, motorcoaches emit the least carbon dioxide per passenger mile, and are an average of six times more energy- and fuel-efficient than single-passenger vehicles. Motorcoaches are also five times more efficient at reducing carbon dioxide output than transit buses and three times more efficient than commuter trains.
The charter service industry is rapidly growing as business owners take notice of the advantages charter bus rentals have to offer. In the United States alone, there are 16,000 vans and shuttle buses, 7,000 stretch SUVs, and 8,000 non-stretch SUVs licensed for limousine and charter services. This ensures that there is an appropriately-sized vehicle for any group and any event.
When organizing any business or large group outing, it is important to arrange for reliable, affordable transportation for everyone involved. If you are taking your company to any special events in the near future, consider hiring a charter bus to simplify the transportation process.