Experience Christmas With Tony Orlando at the Sands Casino – Bethlehem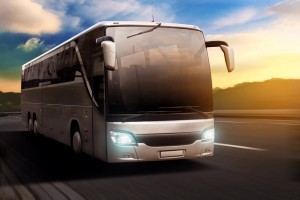 With the holiday season just around the corner, families will be flocking to the 31 national airports scattered around the country, seeking the perfect holiday getaway. But with the long lines and pricey flight costs, why fly away when you can take a single day bus tour instead? With over 630 million passenger trips taking place in the U.S. and Canada each year, single day bus tours are affordable ways to experience something new and exciting with friends and family without taking too much time out of your schedule because let's face it: sometimes it doesn't feel like there are enough hours in the day.
On Sunday December 6, experience the excitement and wonder of the holidays with Tony Orlando at the Sands Casino Bethlehem Resort. The Sands Casino is an expansive resort, featuring over 3,000 slot machines, 200 table games, and even a 36-table poker room. Along with games, the complex boasts a wide variety of outlet shopping and dining options. From gourmet burgers to authentic Irish cuisine, there's no shortage of delicious meals to be had at the Sands Casino.
And on December 6, you will have the opportunity to see the incomparable Tony Orlando perform his acclaimed Christmas show at the Sands Casino, an event filled with holiday classics, and of course, some of his hits, such as "Knock Three Times," "Yellow Ribbon," and "Sweet Gypsy Rose."
After getting in the holiday spirit with Tony, sit back, relax, and experience the wonder of Christmas through "Christmas City USA," a trip back in time that looks at all of the local holiday traditions, and historic highlights in South Bethlehem.
With special events bus trips, your access to special events holiday-style at Sands Casino is only a bus ride away. And with charter buses, you can enjoy your ride, knowing that you chose the most eco-friendly mode of transportation out there. In fact, charter buses are approximately three times more efficient in reducing the emissions of carbon dioxide in the air as compared to commuter rail.
So what are you waiting for? Contact Delaware Express to experience the magic of Christmas on one of the most spirited special events bus trips around.