After All the Holiday Madness, Treat Yourself to a $1.5 Million Private Jet With All That Extra Cash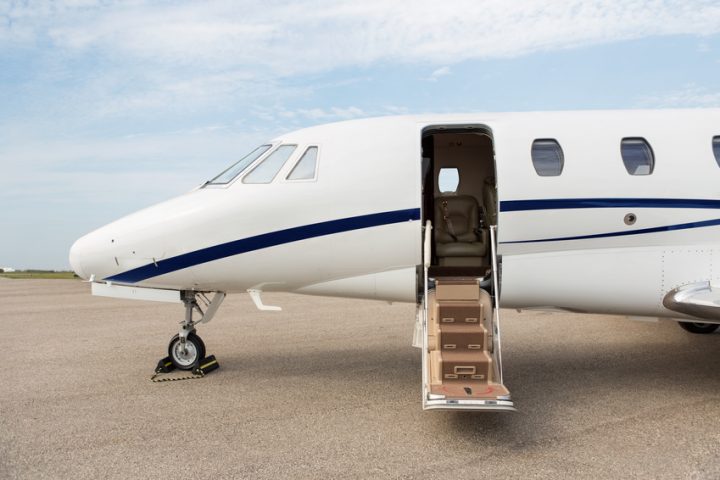 If you're looking for things to do after the upcoming busy holiday season, you're in luck!
Surely you'll be swimming in excess cash after all your holiday shopping, so you'll be looking for something to do with that extra money. For only $1.5 million, you can purchase a rose gold Cobalt Valkyrie-X private plane. But if you really feel like treating yourself this year, why not buy two?
According to Condé Nast Traveler, the Valkyrie-X can travel up to 230 miles per hour so the only problem is that you'll have to come up with a plan quickly while you're looking for things to do as you speed through the air. Thinking quickly is difficult, sure, but, as we all know, life is hard.
Anyways, when you're flying your $1.5 million private jet, you'll enjoy a one-piece canopy and space for three passengers and a pilot. So you and three buddies can go pretty much anywhere you want in the world. Make sure you don't go anywhere that has high food prices, though. After all, money is tight this time of year.
If you'd rather use a more… conventional way to fly, you can still do so in one of the 31 national airports located in the United States. Take advantage of airport express shuttle services to arrive in style and then go wherever you and your friends want.
Maybe you want to spend all your millions of dollars in New York City. Or maybe you are a real life human and have been working hard for months and have saved up just enough money to comfortably take a trip to NYC and have the time of your life with your friends. Or maybe you want to spend your millions on more private jets and spend all your time deciding which ones to add gold spinner to. Decisions, decisions, decisions…
Whether you're going to NYC with your friends or family, there are always plenty of fun things to do. Enjoy a Broadway show, Jets game, or just take in the big city and do all the touristy sightseeing. If you're with your friends, it really doesn't matter how you experience the city, you're going to have a blast.