How Airport Shuttle Services Help the Business World Go Round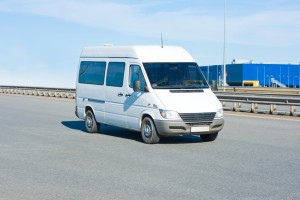 Whether by plane, train, or automobile, people are always looking for the fastest and most efficient means of getting from one destination to the next — especially when it comes to getting to work. In fact 33% of all domestic business travels included air travel. For domestic travel and long distances, air travel is typically the most desirable option of the three. Every year, more than 3 million individuals fly on commercial aircrafts. Flying is a fast, efficient, and largely accessible means for business professionals to reach their destinations.
But what about getting to and from the airport? It doesn't matter how fast your flight is — if your ride to the airport isn't dependable and efficient, chances are, you will likely miss your flight altogether. And with the confounds of transfer flights, and the additions of over 19,000 airports, heliports, seaplane bases and the like scattered around the country, it may be hard to facilitate a ride easily.
For destinations such as the Philadelphia airport, getting to your desired terminal can be more difficult than imagined. Over 2,000 acres long, the Philadelphia International Airport includes seven terminal buildings with 126 total boarding gates. That means serious trouble for someone with unreliable transportation services that accidentally finds themselves at the wrong terminal.
Luckily, that's where airport shuttle services come in. For airports as big as Philadelphia International Airport, getting an airport shuttle to Philadelphia's airport saves you time, money and convenience. These transportation services offer door to door courtesy, with drivers that are equipped with knowledge of ongoing traffic and state of the art GPS in order to ensure that you get to your flight with time to spare. This airport shuttle to Philadelphia can even get individuals from terminal to terminal in order to ensure that they don't miss their connecting flight.
How do you travel for business? Tell us in the comments below.