Travel Tips For the Perfect Spring Break Getaway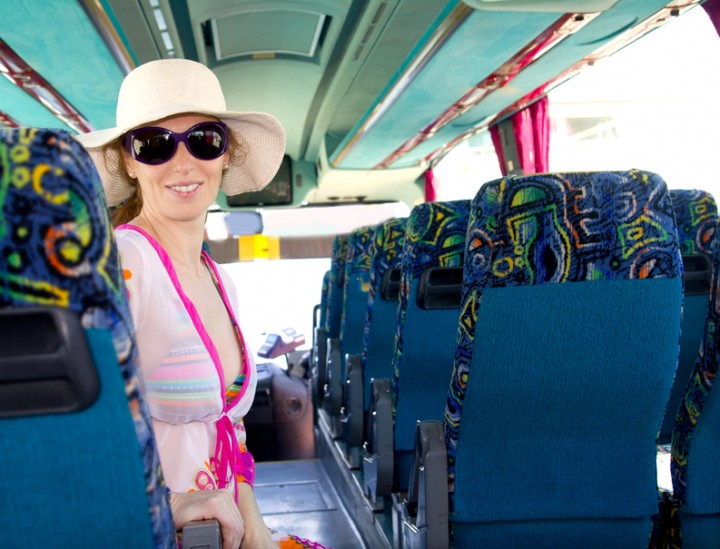 The sun is shining; the birds are chirping; and you're finally able to shove that puffy winter coat in the far reaches of your bedroom closet. Yes, spring has finally arrived. Now, people are shaking off their winter grumps and blues, leaving the comforts of their warm homes, and looking for adventure. With so many ways to travel, it's no wonder!
While traveling by plane, train, or automobile can leave you in a tizzy, there are ways to ride in relaxation, comfort, and style. Follow these travel tips for fuss-free spring break exploration:
At the Airport
With national airports located in 31 states, there are plenty of places to jet off to in a moment's notice. However, airports are busy, stressful places. Not only is it difficult to get there on time, but the sheer obstacles of security check lines and navigating terminals is enough to make anyone's head spin. To make sure you don't miss your flight, book transportation to the airport ahead of time. Across the country, there are over 16,000 shuttle buses working for charter services that are ready to bring you to the airport, hassle-free. These airports express shuttle services will cut the inconvenience and cost of having to find a parking spot.
On the Road
While driving might seem like a cost-effective way to travel, gas can add up. Plus, its convenience is hardly noteworthy. If you're looking to tour the city for a day or want a quick weekend getaway to Atlantic City, shuttle bus tours are often the way to go. These tours are cost-effective and typically include a built-in agenda that makes your trip packed with guaranteed adventure and fun. For example, charter bus rentals that tour NYC often include trips to Broadway and all of the important sights. Additionally, charter buses are one of the greenest ways to travel. A single charter bus has the potential of taking a whopping 55 cars off of the highway.
So no matter how you travel, make sure to enjoy the newfound change in weather!