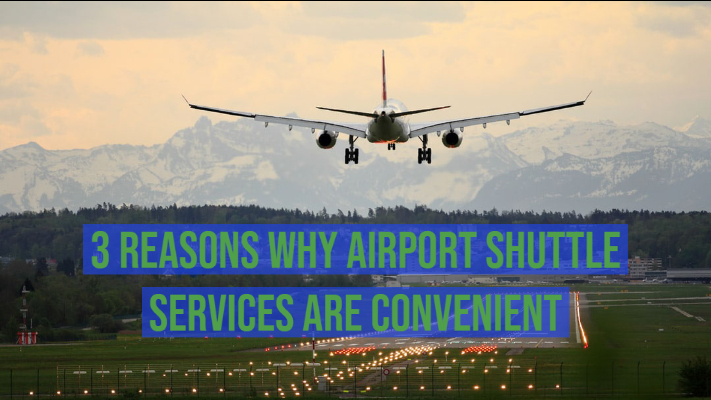 3 Reasons Why Airport Shuttle Services Are Convenient
If you're a globetrotter or you frequently travel by air, you most likely have used airport shuttle express services. When your plane touches down, you will need to find transportation to get you to your final destination. This is not always convenient, especially if you do not have someone to pick you. You could be too exhausted to drive yourself or might be new to your destination. While there are many different means you could use, the safest and most convenient is using airport shuttle express services. This is because of the variety of options that airport shuttle provides, like VIP treatment and the availability of SUVs and limousines. Airport transportation is the go-to choice when you are traveling as a group and share a common destination.
If you are new to your destination, the best way to maximize your safety and access convenience is by using airport shuttle express service. You must have heard of numerous stories where a person trusted a crooked cab driver and ended up getting overcharged, or worse still, robbed and dumped in a remote area. While these stories are unfortunate, you could easily avoid being a victim by using an airport shuttle. After a long flight, you are always very exhausted and you just wish to relax and get comfortable. Why not have a professional chauffeur pick you up at the airport, take care of your luggage and safely get you to your destination?
You can also utilize airport shuttle express services to get to the airport. Nobody wants to reschedule a flight due to unexpected delays. Traffic congestion is a daily nightmare but it is never an excuse not to get to the airport on time. Airport shuttle services ensure you get to the airport in plenty of time because they have a dedicated chauffeur who picks you up from your location and delivers you to the airport without making stops or picking up more clients. As a result, you are guaranteed to catch your flight without the last-minute rush. Here are more reasons why airport shuttle services are more convenient.
1. Quality Services and Safety Guarantee
Given the high number of car rentals offering transportation services, it's important to choose companies with a good reputation. The fact that there are about 8,000 non-stretch SUVs and 7,000 stretch SUVs in the U.S. which are licensed for charter and limousine services tells you that it is important to conduct a background check before enlisting airport charter services. The best charter services pick qualified and experienced drivers who are familiar with the city roads and prioritize the customer experience. This ensures that you receive excellent services. Additionally, charter service companies have trackers on their vehicles so they are able to tell your exact location and time.
2. Onboard and Convenient Luxury Options
Airport shuttle services go the extra mile to make sure that your comfort and preference is well served. Their SUVs are equipped with modern luxury options and vital accessibility technology. These include Wi-Fi, USB ports, armrests, seat belts, footrests, storage bins, reading lights, video and music players, and air vents. The quality is so superior that it makes airport shuttle express services stand out from the rest. If, for instance, you need to catch up with your loved ones before departure, you can utilize the free Wi-Fi to make a video call. You can also have your favorite music played on the stereo all along your ride to or from the airport. Most shuttle services will easily provide red carpet services upon your request. In addition, SUVs are more comfortable than the normal cars because they are specifically built to enhance the safety and comfort of passengers.
3. It Is Easier to Request Shuttle Services
Using the press of a button, you can pre-request for shuttle services to be available the moment you touch down. You can do so by calling, requesting on social media, or online platforms such as the website. That means you won't have to take extra time out of your schedule to schedule a pick-up or add one more source of stress to your itinerary.
Airport shuttle services are most preferred because of the extra-ordinary service they accord the customers. At Newark shuttle services, we provide premium airport shuttle services and many more transportation services.