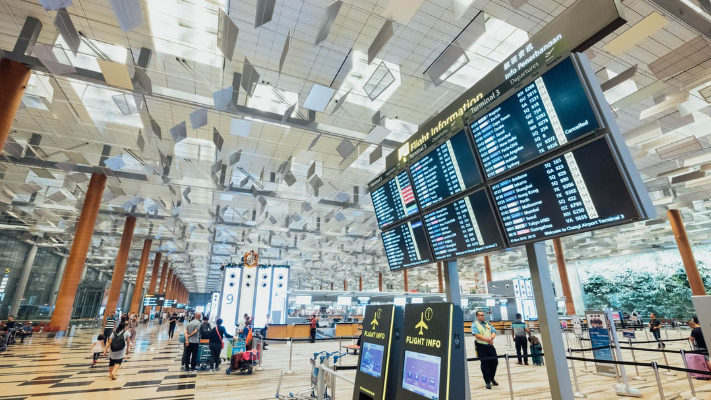 4 Reasons Why Travelers Prefer Airport Shuttle Services
Arranging travel can be difficult and even frustrating, particularly when group travel is involved. Whether you're making group travel arrangements for your company or your family, you may find that the process is more complex than you initially anticipated. This is particularly true when air transportation is involved. When a group is traveling by charter buses or car, for example, everyone can easily pile into the same vehicle and depart and arrive together. More variables are involved when air travel enters the picture. Oftentimes, travelers may end up on different flights or scattered throughout a large plane. Fortunately, as long as they end up in the same airport at about the same time, you usually don't have anything to worry about. Nonetheless, unpredictable variables like flight delays or rerouted flight patterns can make planning these types of trips frustrating. Further complicating matters are the specific scenarios in which connections are necessary, some of which involve moving from one massive terminal to another. In some cases, travelers may even land at one airport and depart from another, depending on whether or not the city involved is a hub.
This is one reason why many professional travel coordinators recommend the use of airport express shuttle services. While it may be tempting to rent a car or multiple cars for groups that must travel in between airports or to and from hotels to airports, shuttles are actually far more convenient, offering advantages to both the travelers themselves and those directly paying for them, if they happen to be separate from one another. With that being said, let's look into some of the reasons why airport express shuttle services are recommended for those traveling by air.
1. Ease
While individuals may be better off renting a car when traveling between an airport or a hotel, a shuttle is far better suited for groups, and particularly convenient for those traveling between airports or terminals. Airport express shuttle services are capable of transporting a group of people efficiently and on a set path. The fact is that air travel is rather exhausting, with many people finding themselves dazed and ready to relax. Having to drive in itself may feel like a hassle. This is why, when professional trips are being chartered, it's much easier to simply charter a shuttle ahead of time.
2. Cost
Whether a professional or personal trip is being arranged, airport express shuttle services are usually more cost-efficient than alternative options. Professional companies usually cover travel costs for business trips, and the budget is normally best served through transporting groups together, versus arranging them one by one. The same can be said of personal travel. If a group is splitting the costs of travel, a shuttle will be the most cost-efficient option. A shuttle may not allow for as much deviation from a set path the way an individual car would, but it does cut costs down significantly.
3. Privacy
The great thing about chartering airport express shuttle services yourself rather than having your group take a public shuttle is that there is a sense of privacy and safety. This means that the group can relax, know that they're only making the stop on their particular route rather than one that accommodates others, and be assured that their luggage is well cared for. This is much more organized than taking a public shuttle, which can also run the risk of being difficult for your group to find. Rather than worrying about a mix up in which they take the wrong shuttle, you can charter one for them.
4. Professionalism
Renting a car for travelers, or expecting them to take a cab or rideshare car can lead to them getting turned around. However, a shuttle will be driven by a professional driver, familiar with their routes. Right now, there are around 16,000 buses and shuttles employed in charter services, making these professional services widely available.
Clearly, with shuttle services being so easily accessible, there's no reason why travel coordinators, whether professional or amateur, shouldn't book them. They'll make life easier on those coordinating the trips, and certainly, those traveling as well.