Shuttle to Philadelphia Airport (PHL)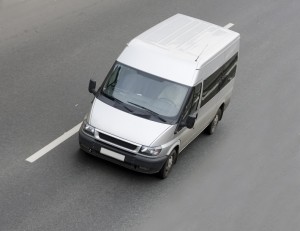 Whether it's for business or pleasure, flying is meant to be easy. But sometimes, the stress of getting to the airport can ruin the convenience altogether. With having to worry about leaving on time, traffic, gas money, and finding an affordable place to park, driving to the airport hardly feels like a feasible or desirable option.
Luckily, with shuttle services and ground transportation to the airport, getting to and from the airport only needs to be an afterthought. We have been offering ground transportation services since 1984, and with more than 100 dedicated drivers supported by professional dispatch, safety, customer service, and maintenance teams, Delaware Express is considered one of the most trusted shuttle transportation providers around.
As part of the company requirements, Delaware Express drivers are thoroughly trained via an in-house training program and are required to take the Delaware Defensive Driving course every three years.
In addition to safety, convenience reigns supreme for Delaware Express. In line with the latest technology, Delaware Express reservations are handled over a high speed internet connection that confirms instantly and allows customers to track their reservations online using GPS.
For the airport shuttle Philadelphia-area residents and visitors need, you can be sure that you can get to your flight on time when you use our services.
Besides our airport shuttle in Philadelphia, we also provide shuttles to John F. Kennedy Airport, Dulles Airport, Washington Airport, and Baltimore Washington International Airport, and when you book online, Delaware Express customers offer a plethora of advantages. For example, a single rider will receive a preferred price of 10% and 25% off groups of 2 or more.
Did you know that the Philadelphia airport is ranked at number 18 for total passengers in the country? With so much traffic, it can be hectic to navigate to the airport, find your terminal, and board on time. For the airport shuttle Philadelphia visitors and residents need, make sure to book with us.