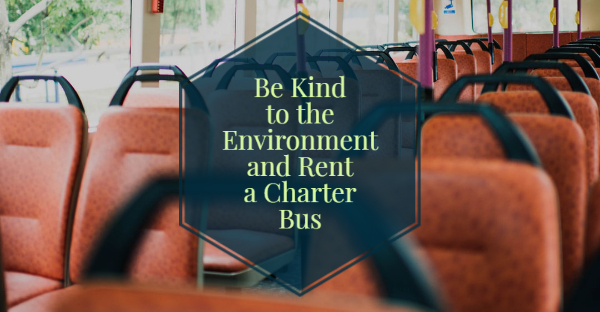 Be Kind to the Environment and Rent a Charter Bus
If you have an event coming up, like, planning a day trip with some friends, have you considered transportation? A lot of people make the choice to rent a charter bus for their events and functions. When you rent a charter bus for your group you take a lot of stress and worry off the table for everyone.
Many people are making the choice to rent a charter bus because they are environmentally conscious. Others find a charter bus rental is a very economical choice that makes the trip affordable for everyone.
What Are Your Plans?
Charter buses are a great option for many different situations. Whether it is for day trips to NYC or transportation for large groups to an event, charter bus rental can make the occasion come together perfectly.
This can be a very cost-effective mode of transportation when your group all chips in. Of course, when you choose to rent a charter bus you are also making the right decision for the environment. A bus can keep about 55 cars off the highway. Which, of course, keeps 55 cars from adding to the pollution problem.
For a little more than the cost of a tank of gas, each member in your group can ride in comfort and safety while reducing their carbon footprint. It is the hassle-free, guilt-free, affordable way for groups to travel.
No One Gets Left Behind
Making sure that everyone can make it to the event starts with making sure everyone has safe transportation. A charter bus rental will make sure everyone that wants to attend the event can. Everyone can meet a convenient meeting location, board the bus and be on their way.
Your group will depart at the same time and return at the same time. The good times start as soon as you board the bus. No one has to worry about parking issues, or dealing with the stress of traffic. There are so many reasons to choose a charter bus rental for your next event.