Check Out These 3 Amazing Atlantic City Bus Tour Attractions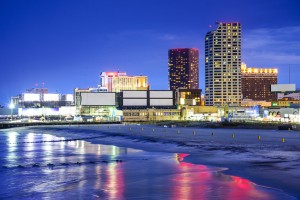 Looking to get away for the weekend? Flying is always an option; with national airports located in 31 states, there's always a way to escape to paradise. But with climbing airport parking prices, long lines at security checkpoints, cramped seating accommodations, and exorbitant flight costs, who wants to fly these days anyway? Bus tours provide an affordable way for people to get away, while enjoying the benefits of low cost and high fuel efficiency.
There are currently 16,000 charter buses active in the United States, clocking in a staggering 630 million trips per year. Living on the East Coast, there are many places to take bus tours for weekend getaways. One of the best places, however, is Atlantic City. With great beaches, casinos, and attractions, there's no limit of things to do in this Jersey Shore-side city.
Here are three attractions to check out on upcoming Atlantic City bus tours:
Thunder Over the Boardwalk Atlantic City Airshow
This exciting event takes place yearly in Atlantic City, and can be viewed from just about everywhere. The airshow provides a free chance for Atlantic City visitors to enjoy the splendors of the boardwalks, beach, and casinos while looking to the skies for some impressive aircraft demonstrations. Some of the featured aircraft demonstrations include US Army Golden Knights parachute jump team, and six precision WWII aircraft demonstrating flight maneuvers. You'll have to see it for yourself on Wednesday, September 2!
The African American Heritage Museum
The beauty of Atlantic City is the spectrum of things to do there. From a wild night out on the town, to a serene day at the beach, to an intellectually stimulating trip to the museum, this Jersey city has something to offer for everyone. If you're looking to visit one of the many excellent museum exhibits that Atlantic City has to offer, check out the African American Heritage Museum. This incredible museum documents the African American experience and heritage throughout the 20th century. The museum boasts over 11,000 features that rotate monthly, and have an incredible historical collection of World War I memorabilia from Atlantic City Soldiers.
Resorts Casino
If you want to tour the city right, then you have to take a gamble. Luckily, you can better on the Resorts Casino and Hotel to give you the night of your life. Located just down the boardwalk from the Steel Pier Amusement park, this hotel and casino is an oceanfront resort that offers a plethora of games, entertainment, special events, dining options, and luxury sleeping accommodations. Vegas may be considered the entertainment capital of the world, but for easy travel and the time of your life, Atlantic City is a city you can certainly bet on.