Choose Charter Bus Rentals For Your Next Fall Adventure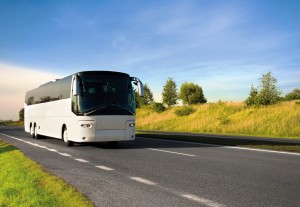 In between the doldrums of office work and the chaos of daily life, everyone needs a chance to relax or wind down. Because of this, many opt for air travel. With over 31 national airports scattered around the United States, flying to a getaway destination seems like a natural option.
But for those with busy schedules and tight budgets, air travel just doesn't stack up. With all of the wait times and added travel fees, a weekend getaway can amount to a whole lot of inconvenience for way more than you bargained for.
Luckily, charter bus rentals offer a viable solution for convenient, easy travel that's both fun and affordable. Charter bus rentals and bus tours offer a plethora of special events, from day trips to tour NYC to weekend getaways to Cape Cod.
Although the ideas are practically endless, here are three charter bus adventures you and your loved ones can take today:
Take a Wine Tour
Experience a day of lush elegance and adventure with your closest legal drinking age compatriots. Rent a charter bus or limousine and travel in safe style as you go from vineyard to vineyard, tasting the finest wines in your chosen region. Not only will you and your pals have a blast, but you'll feel safe in knowing that no one has to get behind the wheel!
See a Broadway Show
While there are so many things to see and do in New York City, you would be missing out if you didn't catch a Broadway performance in one of the city's 40 professional theaters via NYC bus tours. From The King and I to Mamma Mia, Broadway shows have something to offer all ages. Broadway bus tours are surprisingly affordable, usually costing less than $150 for tickets and transportation. Think about all of the great show tune CDs you can buy with the money you save!
See the Shore
Why fly to Vegas when the fun and intrigue of Atlantic city is conveniently located on your very own coast? With the amazing restaurants, board walks, amusement parks, beaches, and casinos, there's something for everyone in this coastal Jersey city.
In addition to versatility, affordability, and guaranteed adventure, charter bus rentals also ensure that your transportation services are as eco-friendly as possible. In fact, a full charter bus is capable of taking 55 cars off of the highway. Since charter buses emit the least amount of carbon dioxide per mile, you'll be riding in a vehicle that's six times more green and fuel efficient.
How will you spend your next charter bus adventure? Tell us in the comments below!