Cut Down on Travel Stress by Booking an Airport Shuttle Express Service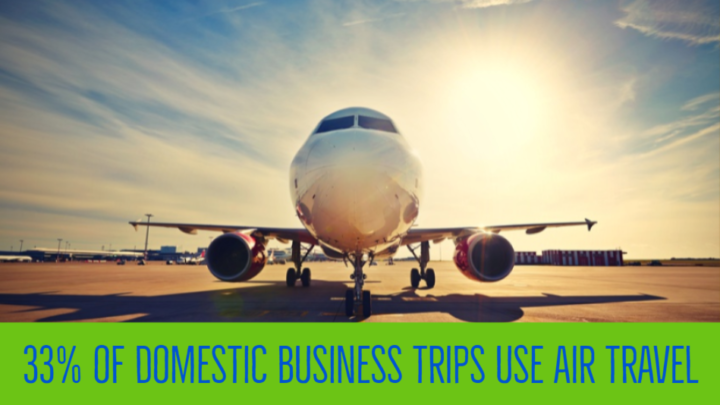 If you travel frequently, chances are you are always wondering how to get from point A to point B. Maybe your work requires frequent day trips and finding rides is a hassle not only for you but your family and friends. Then there is the whole strain on your budget. Unless your company reimburses you, transportation expenses can add up quickly.
So, what can you do? You can continue to pay out for one ride transportation services and parking garages, but there is a better way. Building a relationship with an airport express shuttle service can ease the strain of travel because many companies offer several transportation options to fit any need that may come up.
Don't get stranded at the airport anymore and have to shell out money you weren't budgeting for. Stop worrying about where and when your driver will show up. Choosing an airport express shuttle service just makes sense if you are a frequent traveler.
5 Reasons an Airport Shuttle Express Service is a Good Idea When You Travel
The Business Boss
If you run a business and have people coming in from around the globe and country frequently, you don't want just any transportation service picking them up, do you? Sometimes it takes a little bit of a wow factor to finish that big deal nicely. A dedicated airport express shuttle service with some added luxury can do just that.

With around 7,000 stretch SUVs and 8,000 non-stretch SUVs licensed for limousine and charter services in the U.S, you can pick up your clients and partners in style and comfort.

The Team Coach
If you're a coach, you know the logistic shuffle of trying to find reliable transportation for events. Having a bus rental or charter bus rental service that also has an airport shuttle can make for easy travel. With at least a dozen people in your care, no matter the age, every little bit helps.

Also, did you know that on average a person in a car travels 12,500 miles a year and if they were to choose motorcoach transportation instead it would reduce carbon dioxide emissions by 4.3 tons? So, renting transportation is not only good for your mental stability while traveling with a large group of people but the environment as well!

The Business Traveler
In 2012 alone, 33% of domestic business trips included air travel. Traveling is becoming more and more a part of our daily work lives. If you are in an unfamiliar city, it doesn't make sense to rent a town car. Driving around a new city is an added stress you don't need.

By choosing an airport express shuttle service, you can get to and from the airport at your hotel and never have to worry about what the best route to the airport is during rush hours. Make your trips away from home as pleasant as possible.

The Out of Towners
Many companies that offer an airport express shuttle service, offer a bus tour for the day for vacation goers. If you are traveling to New York for fun and pleasure, consider taking bus tours around the city for the ultimate experience.

By having an experienced driver take you around, you are more likely to see what you want to see in the short time you have. Enjoy the city by not worrying about where to park your rental car all the time.

The Special Event Outing
If you have decided to travel for a specific event taking place at your destination, an airport express shuttle service can not only provide airport transportation but also special events bus trips.

For a large event, you aren't going to be the only one coming out of town or traveling. Having a company and service who knows what they are doing and where they are going, makes for a more pleasant experience all around.
Traveling is a great pleasure whether for work or play. It can also be stressful if you aren't prepared. At the very least, get your transportation checked off by choosing an airport express shuttle service and their multitude of travel options.