Discover Great Art Outside the Museum
Great art isn't restricted to museums.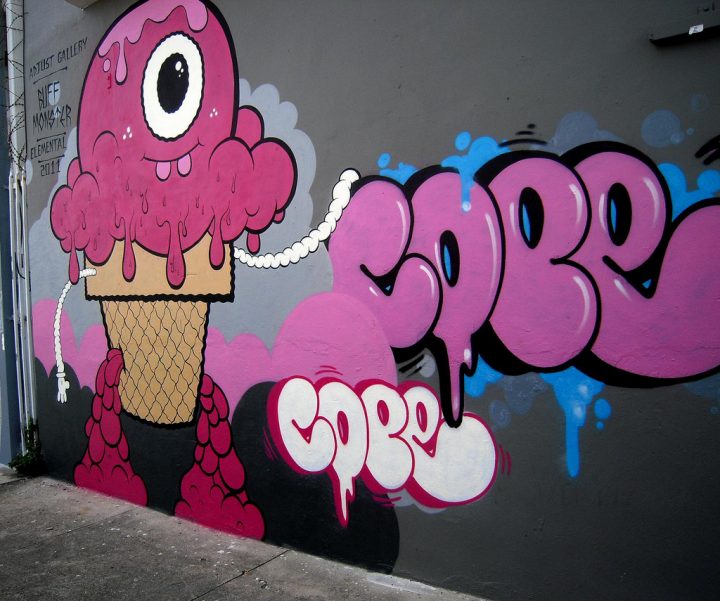 We recommend these walking tours to view whimsical sculptures, murals and other inspirational works across the world:
Looking for something offbeat in the Big Apple? Check out the New York Graffiti and Street Art Tours in Bushwick, a working class district with pieces from artists around the world including Buff Monster and Skewville, famous,among other things, for re-inventing the "sneakers over the telephone wire." Also check out Brooklyn Tour, Manhattan Street Art Tour and Williamsburg Brooklyn Street Art Tour. Tours are free but reservations are required.
In Denver, start with the Public Art Walking Tour. Sites on the tour include the gold-domed Colorado State Capitol with its "Mile High" marker on the 13th step; the art around the Denver Art Museum and the Clyfford Still Museum. Also don't miss the Civic Center Park, the 16th Street Mall and the charming Pinhorn Statue and Drinking Fountain, and the whimsical, colorful Petros on the Cherry Creek Path created by Bill Gian.
Chicago's Walking Tour of Public Outdoor Art in the Loop has much to offer including works by Pablo Picasso, Joan Miro and Marc Chagall. In all there are more than 700 sculptures, mosaics and paintings. But be sure to look up and around during your tour to discover the mosaics and other art installations on building facades. Debuting this year is Columbia College's art festival, Wabash Arts Corridor Big Walls, in the South Loop which will be transformed with huge murals creating one of the densest concentrations of public art in the U.S.
Discover the more than 1600 murals of Los Angeles starting with the Chandler Outdoor Gallery with its collection in NoHo Arts District. Hollywood's urban art is more celebrity-focused, such as "Hollywood Jazz 1945-1972" on the Capitol Records building and "The Pope of Broadway," depicting Anthony Quinn dancing on the side of the Victor's Clothing Building.
If you're done with Downton, head to Shoreditch, one of the best areas of London for street art. Take the Alternative London Walking Tour, the capital's longest-running tour to find the most current by many of the best graffiti and stencil artists in the world. The pay-what-you-like tour runs every day, with a special Street Art Tour & Workshop on Sundays. Learn the history of London's creative hub, and even try spray painting your own graffiti stencils with help from local artists.
Travel to the airport via Delaware Express, part of the GO Airport Shuttle network. Make your reservation at the point of departure and arrival in one easy step. Visit www.delexpress.com or call (302) 454-7800 for more information.