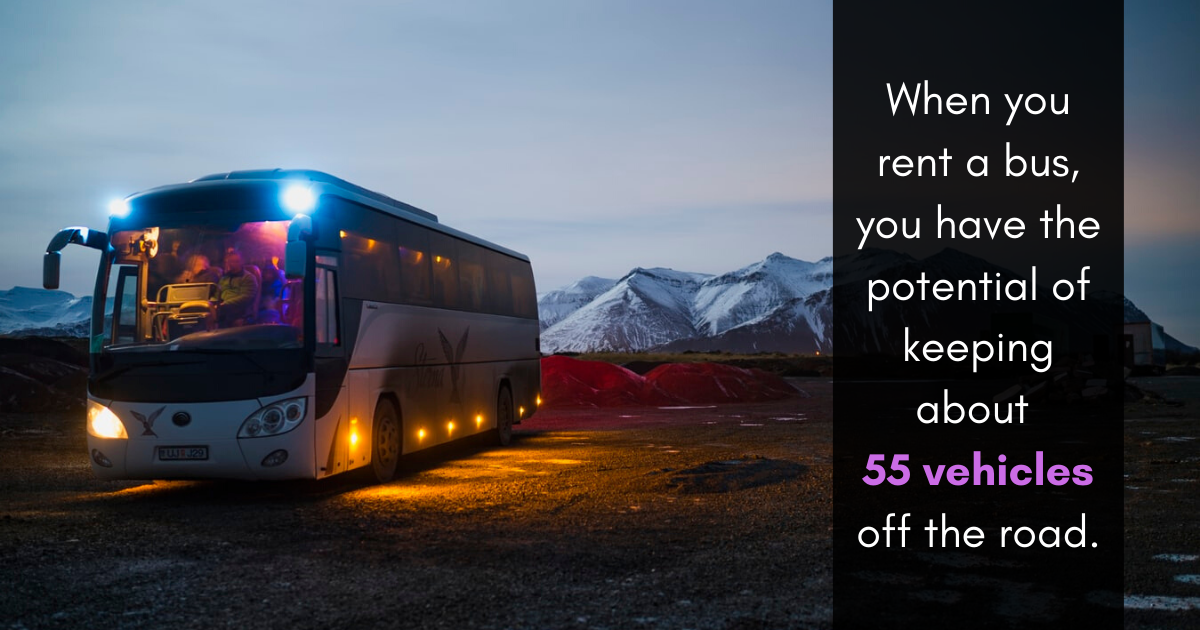 Reliable Transportation that Helps the Environment
Reliable transportation can be eco-friendly. When you are considering Delaware transportation for your next group event do not overlook the value of special events bus trips. Did you know when you rent a bus you have the potential of keeping about 55 vehicles off the road?
Every time you decide renting a bus for your group is the way to go, you are deciding to keep emissions down at least for that day. If everyone used reliable transportation that could accommodate many people at once, imagine the difference that would make for the environment.
It is An Easier Way to Travel
Renting a bus is a better way to travel with your group. There are some clear benefits in addition to the fact that you are cutting down on harmful emissions by having the group travel as one including:
Less stress
Heightened safety
Everyone arrives together
The stress of traffic, finding parking, and making sure you are headed in the right direction can really impact the fun of the event. Renting a bus can be the ideal solution to make sure that no only is the destination a great time, but that everyone enjoys the journey as well.
When you rent reliable transportation for your group event safety is heightened. When your group is divided up into multiple vehicles, you are multiplying the risk of accidents. It is a safer way to travel when you have a professional at the wheel taking you and your group where you need to go.
Everyone is on time when you travel together, and no one has to sit and wait for the others to arrive. It can be frustrating for the party that is waiting for everyone else, and it can be frustrating for the people stuck in traffic. Rent a bus and just enjoy the ride, and everyone gets to the destination at the same time.
Cost-Effective and Good for the Environment
Choosing a bus to get your group to your next event can be a cost-effective option that is also a better way to travel for the environment. Every vehicle that stays off the road is a vehicle that is not adding to the greenhouse gases.
Consider affordable reliable transportation for your next event from the Delaware transportation experts.