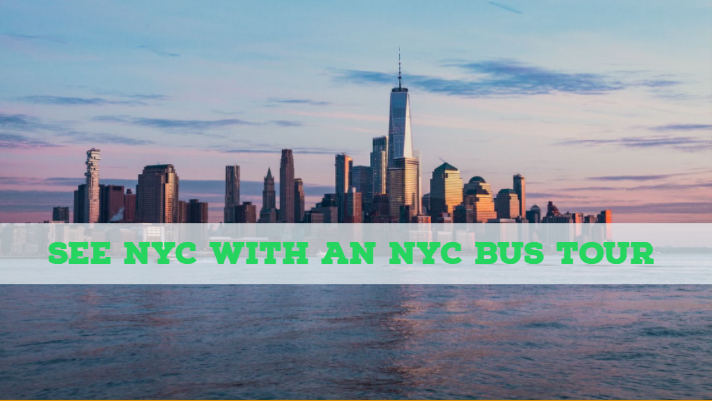 See NYC With an NYC Bus Tour
NYC is well known for a lot of things including the horrendous traffic and lack of parking. If you are planning a trip to visit New York City there is no better way to do than with an NYC bus tour. The Big Apple has a lot to offer but it can really be a hassle to drive it on your own.
NYC bus tours are a great way to get your group together and see the city without the hassle or worry about driving. Bus tours to NYC get you and your group to the city and make the journey a part of the fun.
Enjoy the Ride
There is no denying that dealing with traffic is exhausting. When you try to navigate the mess that Manhattan traffic is you can take the joy right out of a trip to NYC. You will spend a good part of your trip trying to find parking, and then when you do pay exorbitant parking fees. The costs can really start to add up.
A far better option is to take a charter bus to NYC. An NYC bus tour will make sure that you and your whole group gets to enjoy the sights and sounds of NYC without being exhausted. Of course, it is also a cost-effective option as well.
Driving in the City
If you are not familiar with driving in Manhattan it can be a dangerous place to drive. The city traffic patterns are ever-changing, navigating the constant stop and go traffic, and following all the local rules can be a real challenge.
Do you really want to have to worry about driving in one of the world's busiest cities? Luckily you do not have to bus tours around NYC are a great option for seeing it all and doing it safely.
Doing Your Part
A NYC bus tour can help you to do your part for the environment. A bus tour can help to reduce carbon emissions compared to everyone on the bus taking their own personal vehicle. Reducing emissions during your trip to NYC means a guilt-free trip.
Buses produce 3 times fewer emissions than a commuter train and emit less carbon per passenger per mile than other motor vehicles. You can do something good for the environment while you do something good for your own enjoyment. Book a bus tour of NYC today.