See the Sights a New Way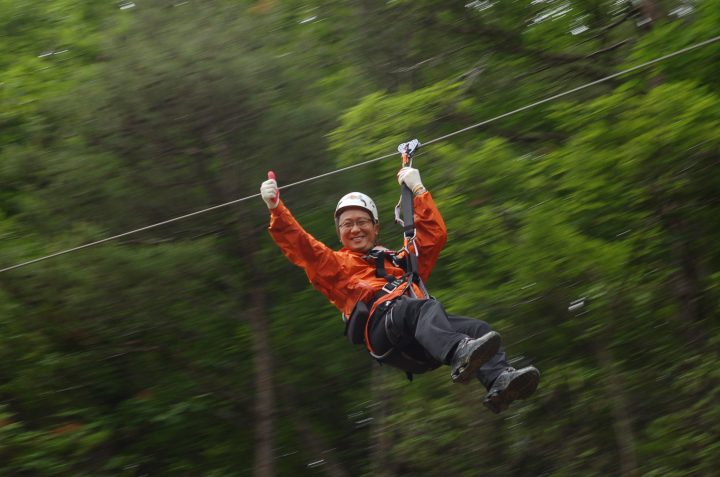 Walking tours, bikes, buses, boats and Segues are great ways to see many sights and attractions in a city.
Many cities are now offering zip line tours and other aerial attractions that offer spectacular views as well as "heart-pounding thrills.
Here are some suggestions:
You can head down under to go sky high at the Urban Jungle in Sydney Olympic Park. The park offers a high ropes adventure course with four courses and 50 aerial activities for every age and skill level. Cost is $39.50 per person which includes entry and use of the Aquatic Centre.
Go Ape's treetop adventure course, just minutes away from Indianapolis, has zip lines, obstacles and more and is set within Eagle Creek Park, one of the largest municipal parks in the entire country. The course is made up of rope ladders and 39 crossings and includes the Log Balance, Flying Carpet, two Tarzan swings and five zip lines. Prices vary according to age of participants.
Tired of Vegas' neon and noise? Head to Flightlinz Bootleg Canyon, located 25 miles southeast The Strip for more than one and one-half miles over the course of four separate runs. Thrill-seekers will love traveling at speeds up to 60+ mph down the Red Mountains in Boulder City, Nev. The whole experience will last around three hours including some moderate hiking to get to the first zip line. Cost is $159.
Get wild when you zip across Flightline Safari, San Diego Zoo Wild Animal Park. Zip liners will soar as high as 130 for a birds' eye-view of birds, rhinos and other wildlife in the fields below during the 470-foot run through the Safari Park. Flightline Helmet Cams will record your ride so you can share the fun with friends and family. Cost is $75.
Founded in 2002, the Haleakala Skyline Tour in Maui is the first zip line in the U.S and known as one of the best. It offers five zip lines plus an Indiana Jones style swinging bridge that soars through a Haleakala forest, flying over canyons, 90 foot drops, and through fragrant eucalyptus trees. Costs vary depending on age, group size and tour type.
Travel to the airport via Delaware Express, part of the GO Airport Shuttle network. Make your reservation at the point of departure and arrival in one easy step. Visit www.delexpress.com or call (302) 454-7800 for more information.