Three Awesome Things to Do on a Single-Day Charter Bus Tour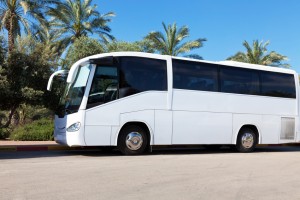 When you need to get away, all it takes is a day of adventure to return to daily life feeling refreshed and ready for action. With single day charter bus tours, you're able to see the sights, and attend special events without having to miss work the following Monday.
With single day charter bus rentals, there are endless places to go and things to do. Here are three amazing single day trips you can take on a bus tour this fall:
See New York City
Getting a taste of New York City in one day sounds daunting, but with NYC bus tours, it is a possible reality, indeed. Singe-day bus tours allow you to either tour the city on your own, or participate in guided tours to classic New York monuments such as the Statue of Liberty and the New York Botanical Garden. You can even see one of many Broadway shows gracing the stages of 42nd street and beyond!
Tour Atlantic City
Yeah, we know, what happens in Vegas stays in Vegas. But what about Atlantic city? Skip visiting one of 31 national airports and experience the fun and adventure of some of the East Coast's best casinos. Spend a day trying your luck or out on the boardwalks, soaking up the surf and the salty smell of the sea.
Experience the Culture in Washington DC
Spend a day browsing the best of museums, such as the International Spy Museum, and checking out the shops.
With so many things to do, charter bus travel is the affordable and convenient way to have a day-trip adventure. With over 631 million passenger trips occurring each year in the U.S. and Canada, there's no shortage of things to do and places to see. And with the minimal amount of carbon emissions emitted by motor coaches today, you can travel with a clear conscience and understanding that you're getting to your destination in the greenest way possible.