Traveling With Kids: 5 Tips For Tantrum-Free Trips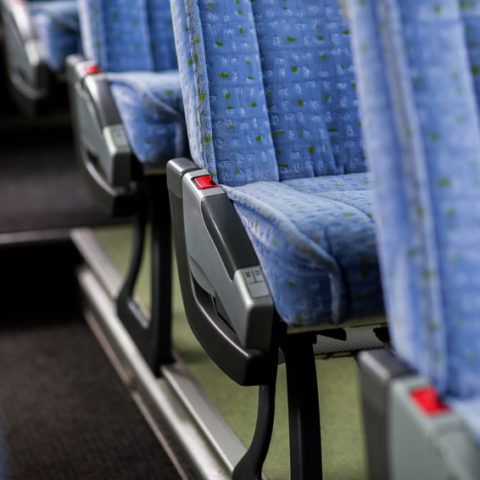 One child is crying and the other is throwing their food, all while sitting on a charter bus — Every parent has been there. Traveling with little ones can be a headache, even for short distances. If you are planning to take a trip with your kids, be sure to follow these tips to make the experience more relaxed and enjoyable for everyone.
Pack travel-proof activities. While boarding public transportation and exploring new places with children, be sure to have portable games and other activities on hand. A coloring book can go a long way when your child starts squirming on a shuttle bus or in a restaurant.
Have extra clothes on hand. This is especially important for children who are potty training or for adventurous tikes who enjoy tromping through mud puddles. You never know what conditions you will encounter, so be sure to be prepared. Have plastic bags on hand to store the dirty clothes.
Keep them fed and hydrated. Hungry kids are grumpy kids. Always pack plenty of snacks and be sure that each of your children has a reusable water bottle on hand. This will also prevent you from having to spend money on pricey street food and disposable water bottles. Keeping everyone's blood sugar up will allow you to take advantage of all the things to do in the area.
Be prepared for messes. Toddlers rarely keep their food just in their mouths, so make sure to have wipes to clean up any spills. Be sure to bring spill proof cups and well-sealed containers to prevent spills in the first place.
Bring extra supplies. When traveling with children, it is best to expect the unexpected. If one of your children has special medical needs, be sure to bring extra medication, their EpiPen, or any other necessary equipment. If you or your partner is breastfeeding, be sure to put your breast pump in your bag.
When deciding what to bring while traveling with your children, be sure to consider your family's specific needs. This will help you have a smooth ride on a charter bus, airplane, and other transportation services. The motorcoach industry takes 631 million trips annually, so you will likely use one of these services with your children eventually. Preparedness is the key to easy travel, so by accommodating your kids, you will have the most pleasant experience possible.