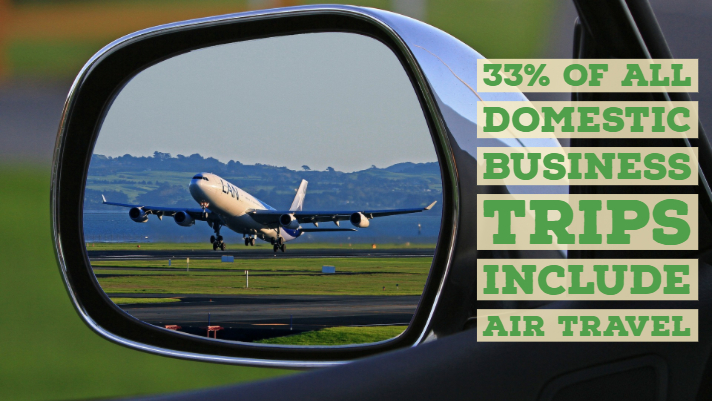 Why You Should Never Drive Yourself to the Airport
Back in 2012, roughly 33% of all domestic business trips included air travel. For those who travel stateside for pleasure, a substantial portion of those trips have involved flying, as well. Whether you're traveling a couple of hours away or plan to head clear across the country, aircraft have certainly made our lives a lot easier. That said, not everything about air travel is simple. Merely getting to the airport can be an overwhelming hassle. And if you're handling your own airport transportation, you may end up adding physical, emotional, and financial strain to your trip. Let's take a closer look at some of the reasons why you should never drive yourself to the airport — and why you should opt for an airport shuttle service instead.
Increased Stress Levels
When you need to provide your own ride to the airport, you're going to end up dealing with more anxiety than necessary. You'll need to ensure you have enough gas in the tank to get to the airport and get you back home when you return, for one thing. You might also spend your trip worrying about the safety of your car while you're away. You may also be concerned about navigating your way to the correct terminal or getting caught in traffic. Traveling can bring out the worst in a lot of people; if you're an individual who feels immense emotional pressure prior to a trip, you might want to consider paying for an airport shuttle express vehicle to take one major obligation off your plate.
Risk of Delays
Providing your own transportation means you have more freedom — but often, that's not a good thing. You might unknowingly give yourself permission to take your time getting ready to go, which can lead to major delays later on. If you miss your flight, you'll have no one to blame but yourself. But when you hire an airport shuttle express driver to provide your transportation, you'll have someone counting on your promptness. That can encourage you to get a move-on and make good choices prior to departure so that you'll arrive at the airport with plenty of time to spare. In other words, you'll stay on schedule and won't have to run through security on a wing and a prayer.
Parking Fee Requirements
Don't forget that when you drive yourself to the airport, you'll need to pay to park your vehicle there for the remainder of your trip. While the fees may not be astronomical, they'll represent just one more unnecessary expense that could cause you to go over your vacation budget. It usually ends up being much more economical to book an airport shuttle express trip than to keep your vehicle in long-term parking at the airport. Plus, you won't have to concern yourself with vehicle security (and you can allow family or friends to drive your car while you're gone).
Greater Chance of Injury
Believe it or not, providing your own ride to the airport can actually increase your chances of getting hurt en route. If you have a very early flight, for example, driving yourself may not be a safe bet. Drowsy driving has found to be just as dangerous as distracted or drunk driving, which means you should do everything you can to prevent falling asleep at the wheel. What's more, lugging around and loading your heavy baggage into and out of your car can be dangerous for you. It's possible that you could injure yourself in the process, which would put a big damper on your trip. To prioritize your physical well-being, you may want to think about contacting professional airport transportation.
To find out more about our airport shuttle express service and how it can start your trip off on the right note, please contact us today.