3 Tips to Improve Your Airport Experience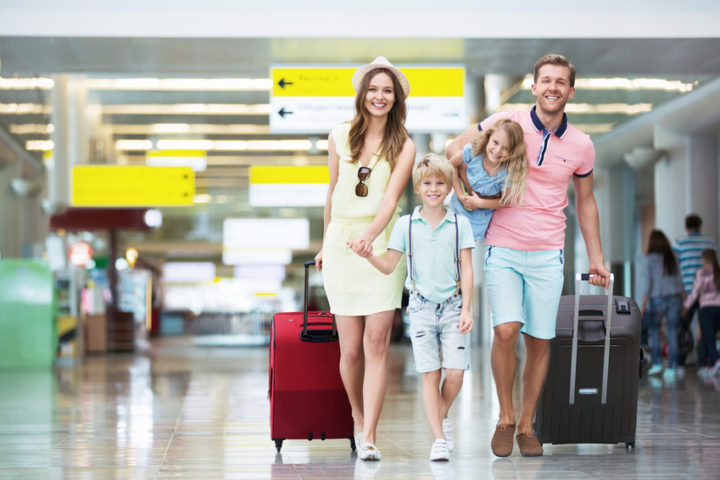 Traveling can be quite nice but it can also be extremely stressful. Whether you're traveling frequently for business or go on one trip a year with the family, it's very easy to go from relaxed and happy to stressed and in a horrible mood before your trip even begins. The culprits responsible for all of these mood swings? Airports and their problems.
There are over 19,000 airports, heliports, and other landing facilities in the United States and they can all cause issues at some point. Dealing with airports can be a nightmare for anyone who's traveling. In turn, it's important to do everything possible to improve the overall airport experience — here's how to do just that.
Use airport shuttle express services to get around
Transportation to the airport can often be one of the most stressful parts of traveling. Far too many people simply wing it when it comes to getting to and from the airport and they are left rushing to the terminal by the time they arrive. Rather than worrying about driving yourself or getting a ride from an unreliable friend, consider professionals shuttle transportation services.
Give yourself plenty of time the day of your trip
Another major mistake that frequent travelers make is that they wait until the last minute to get ready for the actual trip to the airport. They might pack well in advance and be prepared for the trip itself, but they have to scramble around the house looking for ID cards, their wallet, keys, carry-on bag, and all the other essential items that are necessary for airport travel. Rather than scrambling during the last few minutes before you leave the house, give yourself plenty of time to ensure a successful and stress free trip.
Plan out every minute of the day a few weeks in advance
As you pack all your clothes, electronics, and other traveling essentials, make sure you spend plenty of time detailing every minute of the first and last day of your travel to avoid major issues. It's best to gather all the important items you'll need at the airport, too, but you should at least plan out your travel to and from the airport, where you'll be going, how long you'll be waiting there, and what you should be doing in the days and weeks leading up to your trip.
Dealing with airports can be extremely difficult but if you follow these tips you should be all set. If you want to learn more about airport shuttle express services, contact Delaware Express.