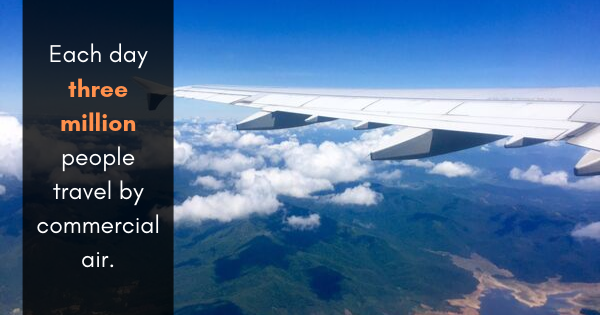 5 Reasons an Airport Shuttle is Best
Each day three million people travel by commercial air and many of those people decide to use airport shuttle service instead of other forms of transportation. There are plenty of reasons why people choose professional airport shuttle to Philadelphia and other places.
Learning more about why people are choosing an airport shuttle express instead of other methods of transportation can help you to make the right decision for your travel plans. Knowing your options is the best way to plan stress-free travel.
Why You Should Be Considering Airport Shuttle Service
The fact is that air travel is far safer than ground travel is especially in congested areas like Philadelphia. Renting a car and having to deal with traffic and the safety risks are just not the best option.
When you are making your travel plans consider these 5 benefits of letting the pro's get you to and from the airport:
There is nothing worse than running late for your flight because of traffic or because your ride did not show up as promised. Everyone knows that flights do not wait for passengers. It can be stressful trying to get to the airport on time. A professional shuttle service will get you there in plenty of time.
You do not have to deal with traffic, find parking or deal with any of the other issues that are associated with driving yourself or having a friend or family member provide transportation. A professional airport shuttle express services can take the stress out of travel to and from the airport.
Fender Bender Can Ruin Your Trip
If this is your first time to Philadelphia you may not realize how hazardous driving can be. Navigating the roads around Philly can be difficult. Distracted driving while trying to find your route in a rental car can be a recipe for disaster.
Why take the risk when you can sit back and relax and not worry about the potential dangers of driving in Philadelphia? Support is there, take advantage of it.
Do the Math
Rental cars are not cheap. The costs can quickly start to add up. An airport shuttle to Philadelphia can be a fraction of the cost. It may be the best cost-effective option.
It Is There Waiting for You
The right shuttle service will be there waiting for you! You do not have to stand on the sidewalk dragging your bags around hoping your ride shows up.
Convenience
When you choose the right shuttle service it is convenient. It is one of the best ways to get to and from the airport! Take advantage of experienced shuttle services for your next trip.